About Us
Scent from nature sent to help us get back to nature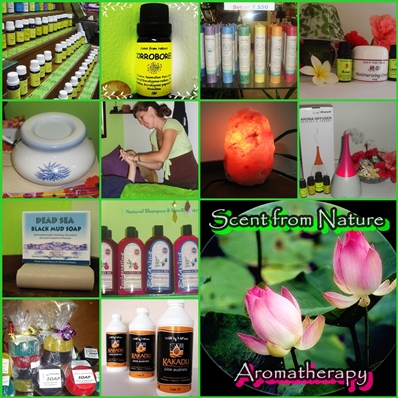 with natures gifts found in precious Pure Essential Oils.
Please Note:
Scent from Nature is not currently producing moisturisers, bath salts and aromatic sprays .
Popular pure essential oils are available.
This is due to time limitation with my further full time studies in the health industry and work committments.
Sorry for any inconvenience!
Scent from Nature was established in 2002 in the foot hills of the Blue Mountains in NSW, Australia. Since 2004, Scent from Nature has been operating from Sunshine Coast, Queensland, Australia.
Scent from Nature skin care and essential oil blends are prepared and created with not only passion and experience of their healing properties but skilful blending with modern aromatherapy principles and qualifications.
The founder of Scent from Nature is Christine Fenton. Christine is a Kamillaroi woman who is a clinically qualified Aromatherapist and holds a Diploma of Remedial Massage, including sports massage, cupping and Reiki. Additionally, Christine has a degree in Nutritional science including microbiology, chemistry and quality assurance.
Member of Australian Natural Therapists Association. ANTA